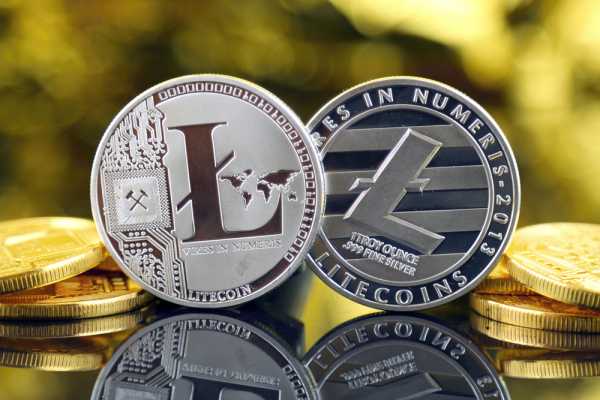 (Image:
Capital
)
Litecoin's performance in recent month leaves little inspiration for investors but in a market that's becoming increasingly dependant on external events in order to perform, the move to a more private trading experience could help LTC to become a safe haven for adopters.
LTC was one of the early names to establish itself on the cryptocurrency market. Since then, it's developed into one of the largest coins on the market based on their market cap. Today, Litecoin can be found on virtually every crypto exchange, and with a Bitcoin to Litecoin exchange rate of 220.7 LTC to BTC, there can be some perceived value investment opportunities for traders.
The appeal of Litecoin comes from the fact that it's one of the most widely accepted cryptocurrencies on the planet. This means that it's possible to buy a wide range of goods and services via LTC while also using Litecoin to invest in various other emerging crypto projects.
Litecoin was created in a way that was designed to mirror the world-famous Bitcoin. However, one of the key appeals of LTC is based around the currency's scarcity. The currency is only produced at set intervals following the approval of a block of transactions to the network. As a result there will only ever be 84 million Litecoins produced – thanks to a simple equation from the coin's developers.
LTC's developers recognised that, because Litecoin processes transitions four times faster than Bitcoin, it could feasibly accommodate four times the tokens while performing just as well. Notably, the limited supply of LTC ensures that it will never be adversely affected by inflation over time.
It's clear that Litecoin is a sturdy cryptocurrency that's already stood the test of time over a tumultuous decade in the history of crypto. But could the coin ever recapture its 2017-peak of $365 as a more privacy-centric currency once again?
Well, Litecoin has been tipped as a fair bet to increase in value towards the end of the year, provided that LTC can make a breakaway from its current resistance pattern and start showing signs that it can outperform its current valuation at a maximum of $50. According to Invezz, if LTC can break above $50, there's no reason why it can't push towards $70 in the not-too-distant future.
Litecoin remains a powerful currency on the crypto market on a more technical level, and comfortably outpaces Bitcoin in terms of faster payment processing as well as showcasing significantly lower transaction fees to make LTC a more practical coin than some of the more famous names populating the cryptocurrency markets.
However, renowned crypto analyst Michaël van de Poppe doubts that Litecoin will ever deliver on its market potential and reach its former highs, and instead told Invezz that he expects the cryptocurrency to eventually fall out the top ten currencies based on market cap:
"The crypto markets are undergoing a series of transitions that will result in a shakeup for previously dominant assets. The first transition would result in maturation and market regulation for Bitcoin and blockchain, while the second would cause the jettisoning of 'overvalued Top 10 coins,' including XRP, Litecoin and Bitcoin cash," he noted.
The arrival of more privacy for investors and traders when it comes to Litecoin is undoubtedly a step in the right direction for the cryptocurrency. As a coin with highly practical features, it's fair to say that these developments can help to restore the relevance of LTC. Although, we may be some way off seeing a sustained peak in an embattled crypto market. One thing's for sure though, Litecoin has proved time and time again that it's here to stay.