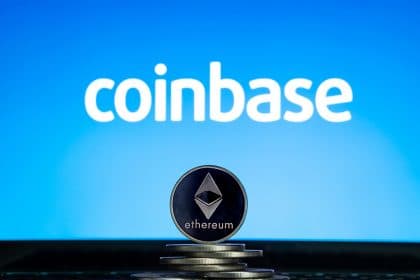 Coinbase will take a 25% commission on all the rewards received by their customers.
According to a press release by Coinbase, the crypto exchange firm has announced that its waitlist for staking Ethereum 2.0 has now been launched. This means that users of the platform can now sign up to stake their ETH tokens into the Beacon Chain smart contract. Beacon chain is widely regarded as the bridge between Ethereum and its 2.0 version that would see the second-largest crypto asset by market cap migrate to a proof-of-stake network.
Available information has shown that this new development would do away with the old method of proof-of-work mining in favor of staking. Ordinarily, 32 units of the digital assets are needed to run a validator node for Ethereum 2.0 blockchain, Coinbase, instead, would allow their users the opportunity to stake any amount of ETH in their wallet. This feature is, however, open to only users of Coinbase.
The crypto exchange firm would take a 25% commission on all the rewards received by their customers. A senior executive of the retail team Rhea Kaw went on to add that users of the exchange could earn as high as 7.5% APR on their staked ETH, but this depended greatly on the network of the crypto asset. The crypto company also disclosed that their users could also stake other cryptocurrencies like Algorand, Cosmos and Tezos.
Presently, when an Ether is deposited into Beacon Chain, it's almost impossible for the user to withdraw this directly, however, Kaw said that, Coinbase users would initially be unable to access their staked ETH for trades or withdrawals but the crypto exchange is "currently exploring avenues by which to give customers a way to trade their staked ETH very soon."
There has been a lot of noise surrounding ETH 2.0 and many have hailed it as the necessary development that the crypto asset needs. It is also widely believed that this new development would drastically aid in eradicating previous challenges that are currently bedeviling the Ethereum protocol. The widespread attention this has gotten has led to over $5 billion worth of Ether being deposited into the Beacon Chain.
Altcoin News, Blockchain News, Cryptocurrency news, Ethereum News, News
Oluwapelumi is a believer in the transformative power Bitcoin and Blockchain industry holds. He is interested in sharing knowledge and ideas. When he is not writing, he is looking to meet new people and trying out new things.